Booking Open
Sobha Neopolis
At Panathur Road, Bangalore
by Sobha Group
Land Parcel

: 26.5 Acres | Total Units : 1800
Possession In 2027
New Launch
3 Bhk 1550 - 1630 sqft ,1.65-1.75 Cr* Onwards
3.5 Bhk 1800 - 1900 sqft, 1.93 Cr* Onwards
4 Bhk 2380 sqft, 2.85 Cr* Onwards
1 - 2 Cr*
RERA No

:PRM/KA/RERA/1251/446/PR/200923/006269
Overview

Sobha Neopolis

At Panathur Road, Bangalore

Sobha Neopolis is an upcoming luxurious residential complex located in the IT Corridor of Bangalore East, offering world-class amenities and modern features. This residential complex will be the perfect blend of comfort and luxury, providing a peaceful and tranquil living experience in the bustling city. Living in Sobha Neopolis offers several advantages to its residents. Firstly, the project's location in the heart of Bangalore's IT corridor means that residents can save time and money on their daily commute. Additionally, the project's proximity to several multinational companies makes it an attractive location for IT professionals.
Project Configuration
| | | |
| --- | --- | --- |
| | Project Location | Panathur Road |
| | | |
| --- | --- | --- |
| | Total Land Area | 26.27 Acres |
No of Wings
19 Wings
2B+G+18 & 3B+G+18
| | | |
| --- | --- | --- |
| | No. of Units | 1875 Flats |
| | | |
| --- | --- | --- |
| | Unit Variants | 1Bhk,3Bhk,3.5Bhk,4Bhk |
| | | |
| --- | --- | --- |
| | Possession Time | 2027 Onward* |
Price
| Type | Area | Price | |
| --- | --- | --- | --- |
| 1 Bhk | 660 sqft | 88 Lakh* Onwards | |
| 3 Bhk | 1611 sqft | 2.16 Cr* Onwards | |
| 3 Bhk | 1915 sqft | 2.57 Cr* Onwards | |
| 3 Bhk + Study | 2178 sqft | 2.90 Cr* Onwards | |
| 3 Bhk + Study | 2150 sqft | 2.88 Cr* Onwards | |
| 4 Bhk | 2333 sqft | 3.21 Cr* Onwards | |
| 4 Bhk | 2481 sqft | 3.42 Cr* Onwards | |
Amenities
Aerobics Room
Gymnasium
Health Club
Yoga / Meditation
Creche
Banquet Halls
Grocery Store
Restaurant
5 Badminton Courts
Table Tennis
Snooker Pool Room
Indoor Games Room
Garden
Amphitheatre
Paw Park
Children's Play Area
Tennis Court
Volleyball Court
Cricket Net
Football Field
Leisure Pool
Children's Pool
Location
Location Map
View Location Map
Secondly, the project's wide range of amenities ensures that residents have everything they need to lead a comfortable and luxurious lifestyle. The clubhouse, sports facilities, and landscaped garden provide ample opportunities for residents to unwind and relax after a long day at work. Finally, Sobha Neopolis's focus on security ensures that residents can live in peace and without fear. The 24/7 security system and video door phone provide an added layer of protection, giving residents peace of mind.
Columbia Asia Hospital
Vydehi Institute Medical Sciences
The Forum Neighbourhood Mall
Vibgyor High School
Park Square Mall
Brookefield Mall
Manipal Hospital
Brookefield Hospital
Prestige Forum Mall
Forum Shantiniketan Mall
Kundanahalli Lake
Pattandur Agrahara Lake
900m - The Foundation School
600m - Narayana e-Techno School
2.2 KM - Inorbit Mall
1.5 KM - Svastha Hospital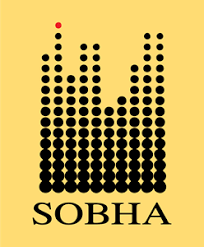 About Sobha Neopolis
Sobha Neopolis:
Finally, Sobha Neopolis's focus on security ensures that residents can live in peace and without fear. The 24/7 security system and video door phone provide an added layer of protection, giving residents peace of mind. Developed by Sobha Limited, one of the leading real estate developers in India, Sobha Neopolis offers a luxurious living experience to its residents. Mr. P.N.C. Menon, who has an impressive track record of creating stunning interiors for palaces and other notable buildings in the Middle East spanning thirty years, established SOBHA Limited in 1995. His primary goal was to change people's perception of quality and set a new standard. Currently, SOBHA is the most reliable brand and the sole real estate company in the country that is backward integrated.


...
Sobha Neopolis Amenities :
Sobha Neopolis offers world-class amenities that cater to the needs of all age groups. The complex has a grand clubhouse, swimming pool, gymnasium, indoor and outdoor sports facilities, meditation rooms, and much more. The complex also has 24/7 security, power backup, and water supply, ensuring a hassle-free living experience. For sports enthusiasts, there is a basketball court, a tennis court, and a squash court. The project also includes a children's play area, a landscaped garden, and a jogging track, allowing residents to lead an active and healthy lifestyle.
Sobha Neopolis Specifications .
Sobha Neopolis is designed with modern architecture and is spread over an expansive area of 24 acres. The complex has 39 towering high-rise buildings that stand tall amidst lush greenery and open spaces. The 3 & 4 bhk apartments are designed to provide ample natural light and cross ventilation, making them perfect for comfortable and healthy living. The apartments are spacious, well-ventilated, and come with high-end fittings and fixtures. The complex also offers exclusive penthouses that offer panoramic views of the city. Sobha Neopolis takes the security of its residents seriously. The project includes a 24/7 security system with CCTV cameras and security personnel stationed at all entry and exit points. Additionally, each apartment is equipped with a video door phone, ensuring that residents can verify visitors before allowing them inside. The complex is designed with modern architecture and spacious apartments that cater to the needs of all age groups. The location of the complex, along with its luxurious amenities, makes it an attractive investment option for those looking for a comfortable and luxurious living experience.
Sobha Neopolis Price
Sobha Neopolis is an excellent investment option for those looking for a luxurious and comfortable living experience. The location of the complex, in the heart of the IT corridor, makes it an attractive option for those working in the IT industry. The demand for luxury apartments in the area is constantly increasing, making Sobha Neopolis a lucrative investment option. The cost of it varies depending on the amenities available in the apartment. The apartments boast large windows and balconies placed strategically to allow for ample natural light and spacious living areas. The project offers a peaceful retreat within the bustling city, and it's important to consider ongoing expenses like council fees, insurance, and maintenance costs when investing in this project. It provides a luxurious living experience in a natural setting, offering residents carefully selected luxuries and design elements for a peaceful sanctuary. The residential project is located in East Bangalore, boasting top-of-the-line facilities, safety, and other necessities, along with beautiful landscapes. The area has the excellent social infrastructure, with top schools, hospitals, shopping malls, and academic institutions nearby. Due to these factors, many upcoming residential properties are being developed in Bangalore East.
Sobha Neopolis Location
Sobha Neopolis is situated in the heart of Bangalore's IT Corridor in Bangalore East. The location is easily accessible from all parts of the city, with the Kempegowda International Airport being just a 40-minute drive away. It is a strategically located development that offers easy access to Bangalore's commercial, industrial, and IT centers. Compared to other top locations in the city, the project stands out due to its well-planned infrastructure, making it a more developed neighborhood. Residents can enjoy the convenience of nearby shops, malls, schools, and offices, while also benefiting from the growth potential of the area. Bangalore has experienced significant investment in recent years, leading to the development of new residential and commercial complexes. Sobha Neopolis is just a stone's throw away from several multinational companies such as IBM, Intel, and Dell, making it an ideal location for IT professionals. This has made the city an attractive option for real estate investors, with high demand for both residential and commercial space and rising prices. The area's strong infrastructure and connectivity also make it an ideal location for businesses. It is an exceptional project that offers various features, including play spaces for children, security, and neighborhood-to-business hubs, to meet the diverse needs of residents. Sobha Limited is committed to transforming the real estate industry in India by promoting honesty, professionalism, and transparency. The company has consistently been recognized as one of the best employers in the real estate sector. Thanks to their responsible approach and innovative mindset, coupled with the high quality of their projects, they have established a reputation as a top brand.
Organize Site Visit
+918951475147
Pre-Register here for Best Offers